PTFE or Polytetrafluoroethylene is more commonly known as ?Teflon?.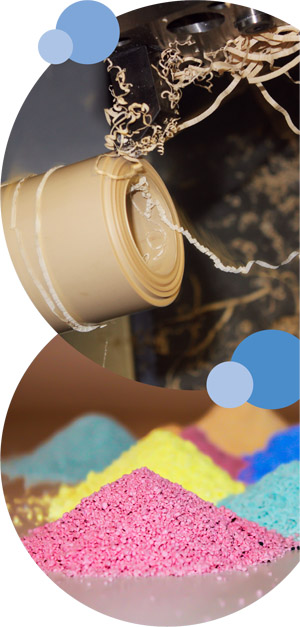 Fluorotek manufactures an extensive selection of virgin?PTFE, PTFE blends, RYTON, as well as PEEK. These?products are manufactured from raw materials on site in?order to shorten delivery times to our customers.
With numerous CNC machines in our facility, we are?capable of designing and manufacturing per customer?specification. Depending on size and complexity, our?machines are capable of producing thousands of?parts daily.
Blended PTFE can include a variety of additives: Glass,?Moly, Carbon, Polyamide, Stainless Steel, Bronze,?Graphite, and Boron Nitride are all stocked blends.?Additives change the properties of the seal specific to?the intended usage. For example, abrasion resistance,?lubricity, flexibility, heat dissipation, and friction.